Fast Silver attribute governs Fast Style combat using a silver sword. There are five basic levels, each with a selection of attributes. The full Fast Silver attribute tree can be found below.
Attribute tree
Click on any of the attributes below for a more complete description or scroll down to see each level.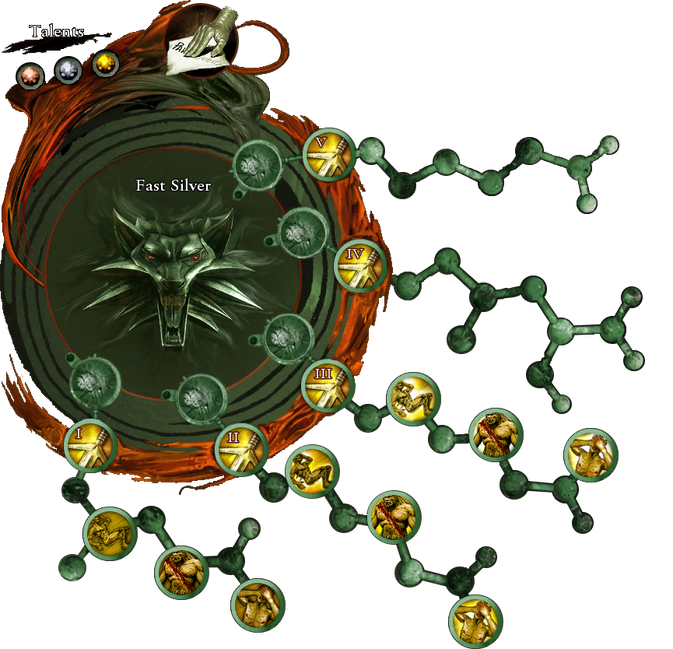 ​
Level One
Level Two
Level Three
Level Four

Fast Silver (level 4)
Piercing Light - a special attack consisting of three blows
Attack +100%
Damage 33−45
Dodge +10%
Blinding +75%
Left-click and hold to perform special attack
Requires level 3 Dexterity
Level Five

Fast Silver (level 5)
Community content is available under
CC-BY-SA
unless otherwise noted.