Infobox Needed
This article or section needs an infobox template added.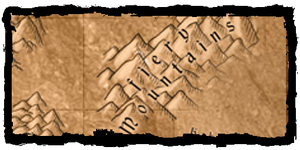 The
Fiery Mountains
, or "Mountains of Fire", are a range which lies at the eastern edge of the known world. They lie east of
Tir Tochair
and north of the
Korath desert
, northeast of the
Nilfgaardian Empire
. To the southeast lies
Haakland
and
Zerrikania
.
The Fiery Mountains are said to form part of the Solveiga Gate and the Elskerdeg Pass.[1]
References
Community content is available under
CC-BY-SA
unless otherwise noted.