Infobox Needed
This article or section needs an infobox template added.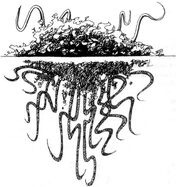 Kelpie, a marine monster which, according to the legend, can assume the shape of a horse, dolphin or woman. Kelpie is also the name Ciri gave to her horse.
Trivia
Kelpies are best known in real world from Celtic folklore.
Gallery
Community content is available under
CC-BY-SA
unless otherwise noted.