REDengine is the engine for games developed by CD Projekt RED studio for The Witcher 2: Assassins of Kings and The Witcher 3: Wild Hunt. It replaced the Aurora Engine originally licensed from Bioware and used for The Witcher.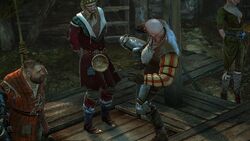 REDengine 1 was first used for The Witcher 2: Assassins of Kings on PC. Available on both 32-bit and 64-bit platforms, it uses middleware (Havok) for physics rendering, Scaleform GFx for UI creation and FMOD for audio.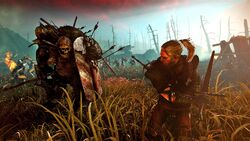 An update to the engine, known as REDengine 2, was first used for the Enhanced Edition released on PC and Xbox 360. Ports to both OS X and Linux required the application of a compatibility layer known as eON.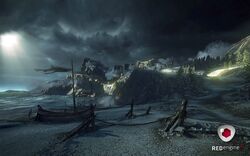 Designed to run exclusively on a 64-bit software platform, CD Projekt RED created REDengine 3 for the purpose of developing open world game environments in The Witcher 3. It introduces new improvements to facial as well as other computer animation. The engine also supports volumetric effects enabling advanced rendering of clouds, mist, fog, smoke and other such particle effects. Lighting effects no longer suffer from reduced contrast ratio. Also enabled are advanced ultra-high resolution textures and mapping, as well as dynamic physics and advanced dialogue mimic system.[1]
The result is a wide array of cinematic effects, including bokeh depth-of-view, color grading and flares associated with multiple lighting. The new terrain system uses tessellation and layers varying material which can then be easily blended. REDengine 3 has a flexible renderer prepared for deferred or forward+ rendering pipelines.[1]
It is available for platforms PC, PlayStation 4 and also Xbox One.
Community content is available under
CC-BY-SA
unless otherwise noted.