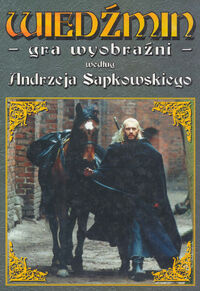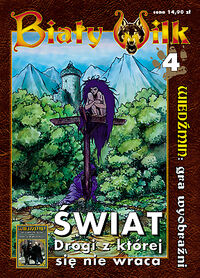 Wiedźmin: Gra Wyobraźni (The Witcher: A Game of Imagination) is a Polish pen-and-paper role-playing game based on Andrzej Sapkowski's Witcher series, written by Michał Marszalik, Maciej Nowak-Kreyer, Michał Studniarek and Tomasz Kreczmar, and published by MAG. It was mostly based on the books themselves, although some of the details, as well as the cover and some of the interior illustrations, were taken from The Hexer movie.
Expansions
Characters
Spells
Notes
2nd Edition
The second edition of the game was being created since 2003,[1] but the premiere were repeatedly postponed. Finally, due to conflict between authors and publishing house, the work on the book was suspended.
On August 9, 2015, the mechanics, rules enabling character creation and some lore supplies were shared at wiedzmin.wiki as an open source system.
References
External links
Community content is available under
CC-BY-SA
unless otherwise noted.