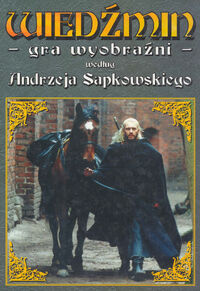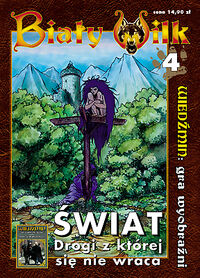 Wiedźmin: Gra Wyobraźni (The Witcher: A Game of Imagination) is a Polish pen-and-paper role-playing game based on Andrzej Sapkowski's Witcher series, written by Michał Marszalik, Maciej Nowak-Kreyer, Michał Studniarek and Tomasz Kreczmar, and published by MAG. It was mostly based on the books themselves, although some of the details, as well as the cover and some of the interior illustrations, were taken from The Hexer movie.
Characters
Notes
Images from the game are found here.
The Witcher computer game is not based on Wiedźmin: Gra Wyobraźni in any way, and contradicts it in some of the details.
An expansion for the Wiedźmin: Gra Wyobraźni game, Biały Wilk 4 was planned but never released.
Community content is available under
CC-BY-SA
unless otherwise noted.